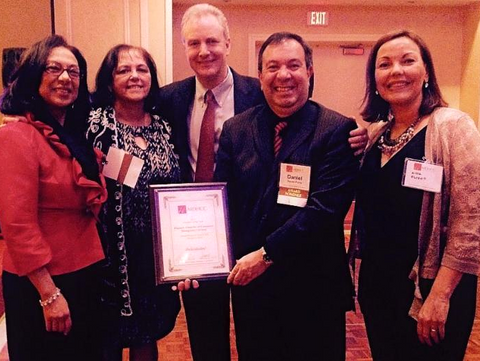 Mission
Our mission is to enable the economic capacity and social standing of Hispanic Americans in the Maryland, Virginia, and DC area by increasing visibility of their successes and accomplishments in business, skilled trades, participation in community initiatives, innovative research, and academic achievement through thoughtful programs that foster measurable increases in their economic and social capital.
Objectives
Promote education, sound business practices, and synergies between youth and the business community, specially minority owned businesses in Maryland.
Non-Profit Status
The Hispanic Business Foundation is a 501(c)3 non-profit organization, and has also been qualified as a charitable organization 501(c)1 under U.S. Internal Revenue Service regulations.
2015
HBF re-structured their online and offline systems to allow better collaboration between business owners and the local youth of Maryland.
2011
HBF partnered with TransCen Inc to work on an initiative promoted by the U.S Department of Labor called Add Us In (AUI). AUI is a program designed to assist youth with disabilities to achieve a path towards independence by finding internship and employment opportunities.
2010
HBF started to work with the Children's Miracle Fund Program (CMF). The CMF's aim was to fund initiatives that allowed Latino youth to afford opportunities for learning, entrepreneurship, community involvement, as well as financial management, and appreciation for cultural and ethnic diversity.
2008
HBF launched the youth program called Partnership Youth Initiative (PYI). PYI is a program designed to help disadvantaged youth to gain work experience in their field of preference with a lasting mentorship platform.
2000
The HBF was founded as an initiative from the Hispanic Chamber of Commerce Montgomery County (HCCMC) board of directors to promote and establish a connection between businesses and the community.